NEW 2013 50cc 4 stroke gas scooters: $1699.00
Available colors: Blue, Black
Street Legal - No bike License Required
Click Here to see all Scooters!
Open 7 days and evenings a week, call first.
Showroom:
725B West 14th Street North Vancouver, BC Canada V7M 3E8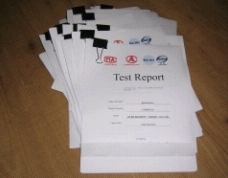 About Lifan in Canada
With the partnership of Lifan Group in China our company has pioneered successfully to complete the necessary street legal scooter and motorcycle testing for the Canadian market as required by Transport Canada.
Our main focus with the ever rising cost of fuel is to import and distribute an affordable fuel efficient 4 stroke scooter with the backing of a world famous manufacturer. When you think of Honda, Yamaha or Kawasaki you know parts are readily available all over the world. Now the time has come where various Lifan products including ATVs, dirt bikes, motorcycle engines, generators, water pumps, buses, trucks and street legal scooters are distributed to more than eighty countries and regions including Japan, America, Italy, Vietnam, Iran, Brazil, and now Canada.
Parts and Support
The conception about buying a motorcycle built in China has been that parts will not be available a short time after buying the machine. This may be true with some smaller companies here today gone tomorrow. With the Lifan brand all over the world now you can search yourself at Google and find links to around a million web pages recognizing this growing brand. Who can boast a testimonial of this magnitude other than Yamaha or Honda?

Dealer # 30615